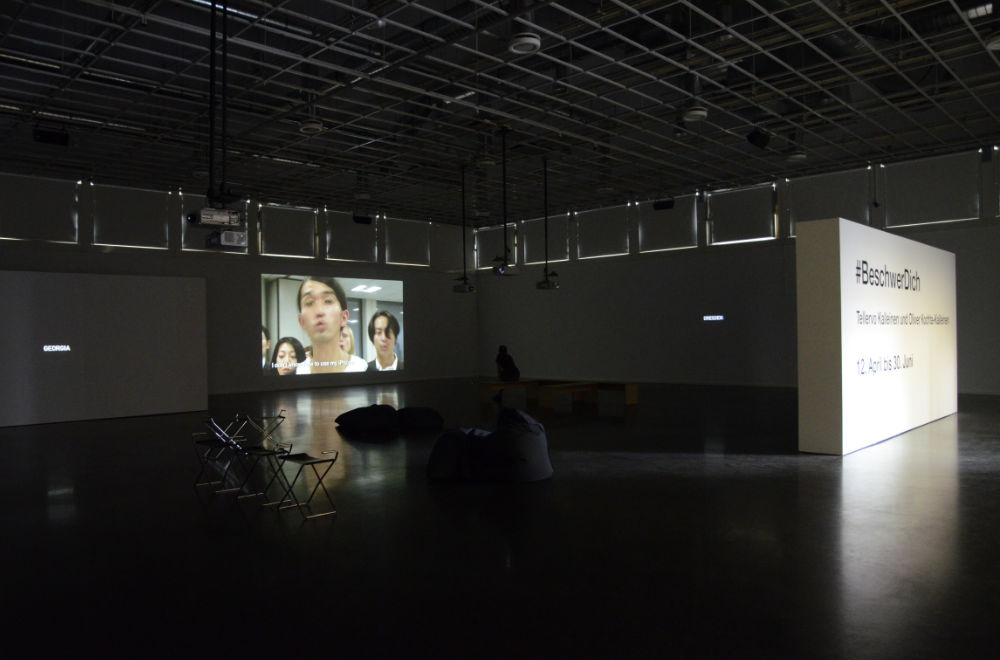 SOLO SHOW @ KUNSTVEREIN LUDWIGSHAFEN, GERMANY
The Complaints Choirs video installation is taking over the whole Kunstverein with massive video screens spreading over the beautiful space of  Kunstverein Ludwigshafen. The installation is expanded for the first time with the Georgian complaints choir that was organised in an IDP camp in Shavshebi near Gori.
An artist talk and conversation will take place at the Kunstverein 30 June 12 o'clock  – and four local complaints choir perform in that event. Thank you curator Barbara Auer for this wonderful collaboration!